Centrifuge Service & Training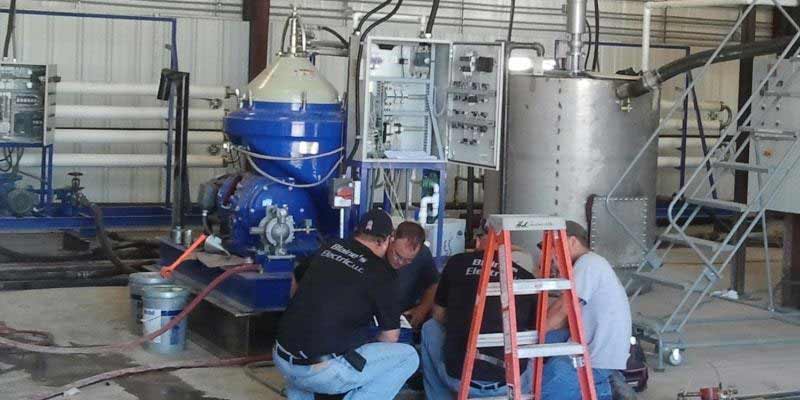 On-Site Centrifuge Service & Training
An integral part of our service department is the on-site centrifuge service and training we provide to our customers. This assures the customer optimum use of the centrifuge in a safe and efficient way. Once the centrifuge is delivered and installed on site, our technicians go through the entire centrifuge system with the customer's support staff to familiarize them with ever aspect of the mechanical and electrical sub-systems. This service typically includes:
Completely mechanical & electrical check of the centrifuge installation
Bowl Installation by site personnel under our technical supervision
Initial start-up of the centrifuge and test run to check operating parameters
Process customer product through centrifuge
Optimize centrifuge to customer fluid characteristics for optimum efficiency
Monitor and record operating parameters for future reference
Test sub-system components (pumps, heaters, sludge handling system etc.) and adjust as needed
Trigger various system alarms and train personnel on trouble-shooting
System shut-down sequence by site personnel under our tech's supervision
Bowl dis-assembly and re-assembly by site personnel under our tech's supervision​
Dolphin Centrifuge also provides on-site centrifuge service options as part of a PM schedule or on as-needed basis.
In-house Centrifuge Service and Operational Training
Centrifuge service & training is included when you purchase a centrifuge system from Dolphin Centrifuge. We recommend you send your operator(s) to our workshop for hands-on training on your centrifuge during the testing phase of our manufacturing process. Except for processing your product through the centrifuge (all testing is done on water), all other operational aspects of the centrifuge system (as listed above) can be covered during our in-house training.