Industrial Centrifuge Design & Engineering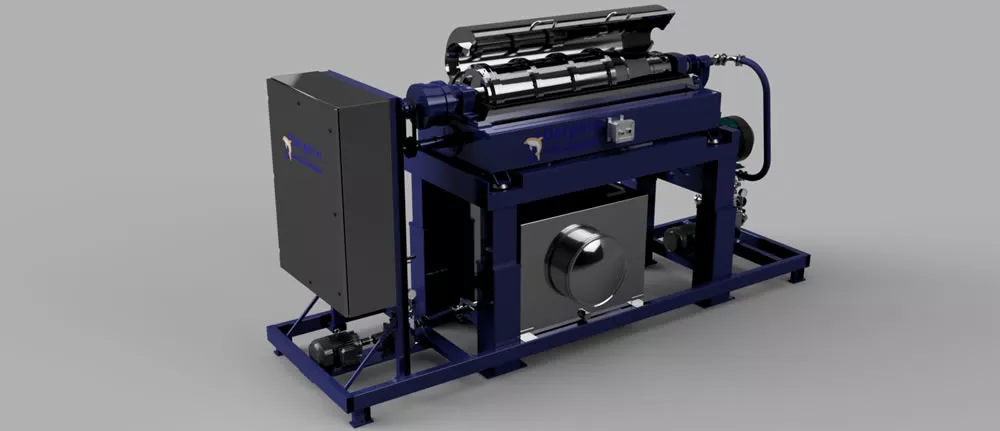 Dolphin Centrifuge is primarily an engineering company specializing in Alfa Laval industrial centrifuge system design & manufacture. We engineer each system to customer specifications to ensure robust design and functionality.
The Centrifuge Design Process
Our process typically starts with a lab-scale test on a customer sample. We evaluate the results, and based on the separation efficiency, we suggest a suitable centrifuge (with recommended options) to the customer.
If the customer decides to move ahead with our proposed system, Dolphin Centrifuge designs a preliminary process flow diagram which is sent to the customer for review and changes, if desired.
We finalize the system scope at this point. Electrical & mechanical drawings are also generated and sent to the relevant functions to execute.
In the final stage, all subsystems are checked and assembled to original drawings.
The completed system is wired and tested per Dolphin Centrifuge's established procedures. We invite the customer to witness the final system testing at our facility.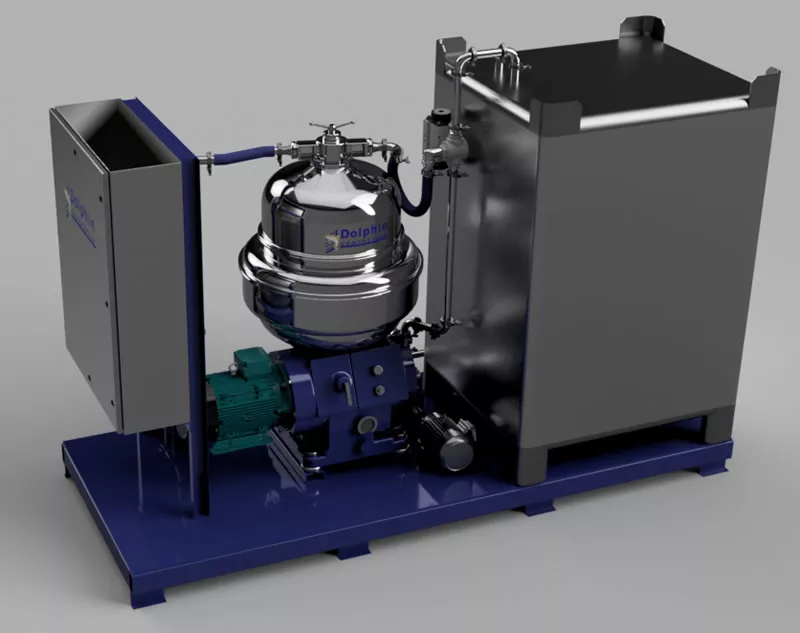 Centrifuge System Design and Engineering include:
GA, Layout, P&ID, Flow, and related drawings
3D models of complete systems
Electrical control system design and build
PLC & HIM (Touchscreen) Programming
Plant layout and piping design assistance
Auxiliary system design and specification (Pumps, Heaters, etc.)
Site visit and consultancy
We conduct site visits to review your current processing setup and evaluate the possibility of an industrial centrifuge to enhance your ongoing process. Based on a site visit, our engineers can
Evaluate your product on-site to determine centrifuge applicability
Discuss any operational efficiency that an industrial centrifuge may gain
Identify the type and size of centrifuge needed
Locate the point in your current process best suited to utilize a centrifuge
Recommend any related process modifications to improve the existing process setup
Provide a 'post-visit' recommendations summary, as needed
We highly recommend any prospective centrifuge buyer consult a reputed centrifuge company with the experience and know-how to provide sound centrifuge-related advice before buying a capital-intensive centrifuge system.
Please contact Dolphin Centrifuge or call us at (248) 819-1732 to talk with our centrifuge engineers.