Dolphin Centrifuge is all about Industrial Centrifuges and complete fluid recovery systems built around industrial centrifuges. In 2017 we had global annual installed capacity of over 10 Billion Gallons !
Why choose Dolphin Centrifuge?
Formerly known as Dolphin Marine Services – due to its initial focus on marine duty centrifuges – Dolphin Centrifuge has uniquely adapted disc centrifuges (in conjunction with horizontal "decanter" centrifuges) to a wide variety of industrial & oil-field applications. From a small diesel-centrifuge for tug-boat to a complete Explosion Proof Centrifuge System for an off-shore O & G Rig – we have the know-how and experience to cater to all segments of industry and a wide range of industrial centrifuge applications.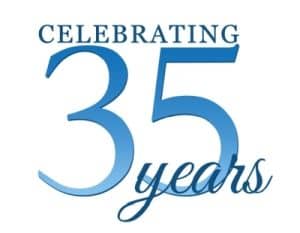 As an Engineering Company, Dolphin Centrifuge is well equipped to design and manufacture modular systems to provide complete "Turn-Key" separation equipment to our customers. We have also designed and manufactured proprietary auxiliary systems such as Heat Loops, In-Line Heater Packages, Heat Recovery Systems, Containerized Oil Recovery Systems (ORS) etc.  to meet our customers needs. Our in-house developed Centrifuge Control Systems use state-of-the-art technology for ease of operation and unique built-in trouble shooting features.
Our primary resource is our people. With a cumulative 100+ years in industrial centrifuges, we have the depth of experience and knowledge-base to handle the toughest of challenges. We are proud to emphasize – Once a Dolphin Customer – Always a Dolphin Customer!
As a customer focused company – we are glad to share our application specific field experience with our customers worldwide. As a added benefit to our customers, our years of field experiences and "lessons learnt" are built into our centrifuge equipment.
With a spacious, well-equipped industrial facility in Warren, MI (Detroit Metro area) – we are well setup to service our world-wide customer base. We take great pride in our American workmanship and a well recognized client list which includes the US Army, USACE, USBR, O&G companies, Power Utilities, Rig-builders etc..
In 2004 we achieved a milestone having supplied centrifuge equipment to all 5 major continents.
We invite all potential customers to visit us at our facility to get a feel for the work we do and our capabilities.